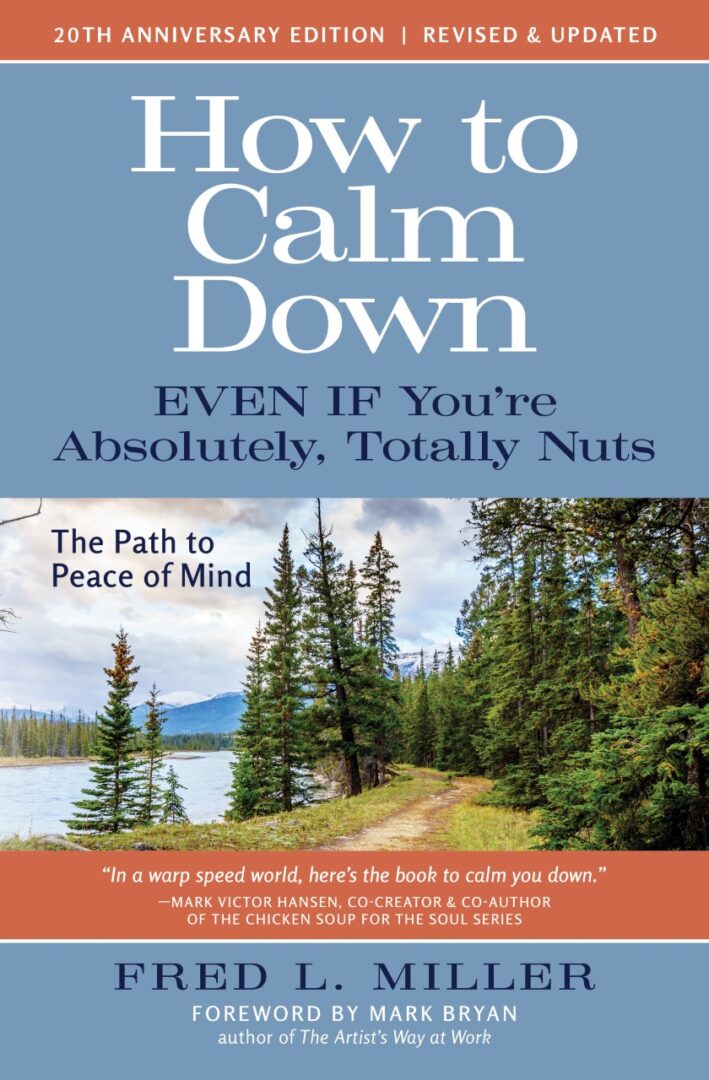 How To Calm Down Is the Anxiety Antidote.
Learn ancient, proven techniques to avoid
anxiety attacks and panic attacks.
It's easier than you think,
even if you've tried everything else.
Simple and Easy Stress Management and Relaxation Techniques
Too much anxiety to read the whole book?
Would you like the anxiety antidote in less than ten seconds?
Click Here
Read the first chapter now! Free!
Click Here
Buy the book here.
Click Here
Buy the e-Book Here or wherever you usually shop.
Click Here
"In a warp-speed world, Fred's the man to calm you down."
Mark Victor Hansen, Co-Author, Chicken Soup for the Soul series.
"Before you know it, you are responding to the world differently.
Fred opens your eyes to the joy of life in you and around you."
Mark Bryan, Co-creator of "The Artists Way"
and author of "The Artists Way at Work."
"This simple yet practical information shows you how to calm down,
become clear and then perform at your best. It's truly amazing!"
Brian Tracy, World's Foremost Sales Trainer, Author of Focal Point
"Fred's work is like having the ancient wisdom of Deepak Chopra
summed up a la Garrison Keillor's Prairie Home Companion."
Robert G. Allen, Co-Author of the One Minute Millionaire, NY Times Best Selling Author.
Calming down means being race tuned.
Peak performance depends upon clear, focused thinking.
Learn simple tools for stress management, relaxation, and meditation.
"Practicing relaxation techniques can have many benefits, such as: Slowing heart rate Lowering blood pressure Slowing breathing rate Improving Digestion." Mayoclinic.org
"Relaxation techniques can help you evoke the relaxation response and reduce stress." Harvard University
Questions or more information: [email protected]